Hello to my Fabulous Fish Friends! Summer is over and it seems like Mother Nature has hopped back on
her meds and is finally going to drop the temps a little for us here in Branson. It's a pleasant 76 today
and I am thrilled mainly for my girls at the Fish because they don't care for this HOT, HOT, HOT we've
had since June!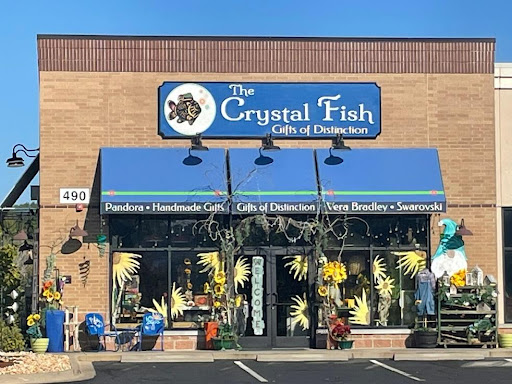 Speaking of Fall—have you begun or finished getting your spaces decorated? Linda and my Fish Family
here have decorated the front of the store and inside and I get my own BOOVILLE on October 1 st named
after me of course. I will have Jenn take some photos of BUBBLES BOOVILLE and get them on the
Facebook page!
Speaking of decorating, I have listened to Linda over the years, and she is a creative genius as we all
know. I thought on this blog will share some ideas for decorating for Fall with products we have at The
Fish—in my humble opinion, you can never have too many ideas.
Let's start with Nora Fleming, I know many of you are familiar! Nora has provided us with some new
Witch Legs this year which is perfect with the Spooky House, Witches Hat, and Jack O'Lantern for
Halloween! The new legs also look adorable in that new purple Dainty Dish—Very Spooky! Also, have
you seen people decorating the bride and groom for Spooky Season? Cool!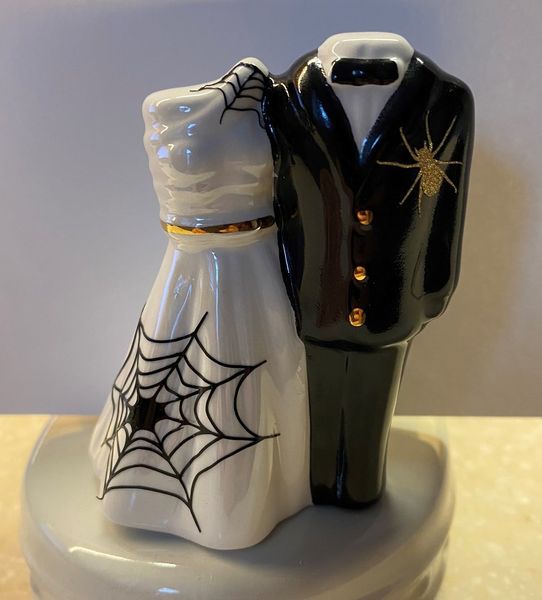 Speaking of Jack—a guest showed me this little trick—Jack transitions right into Fall by just showing his
backside in your displays. Then decorate with the new Leaf, Pumpkin Spice, and so many others for Fall.
Which ones do you use?
I am sure you noticed The Pumpkin Patch in the store. Not only do we have the handmade quilted
pumpkins, we also have the beautiful Hot Skwash Pumpkins which are Fabulous too!
Hot Skwash decorative pumpkins are made in Oregon by trained women artisans and the owner,
Daria. Each squash is one of a kind with unique colors, velvet "skin" and a real pumpkin stem
which is dried for over a year so it will last you forever. If you were going to turn into a pumpkin
at midnight, you would want it to be one of these beauties! They are also filled with crushed
walnut shells which give them some weight! The beautiful things go quickly year after year so
hurry and get you one or three today!
We also have the cutest burlap mini pumpkins which look great in a bowl or jar and come in a variety of
colors! So whether you are decorating your mantle, your foyer, your dining room table, the Fish has
some beautiful items for you! I could go on all day but I need to think more on my Halloween costume…
Bubbles out until next time!
Xoxo