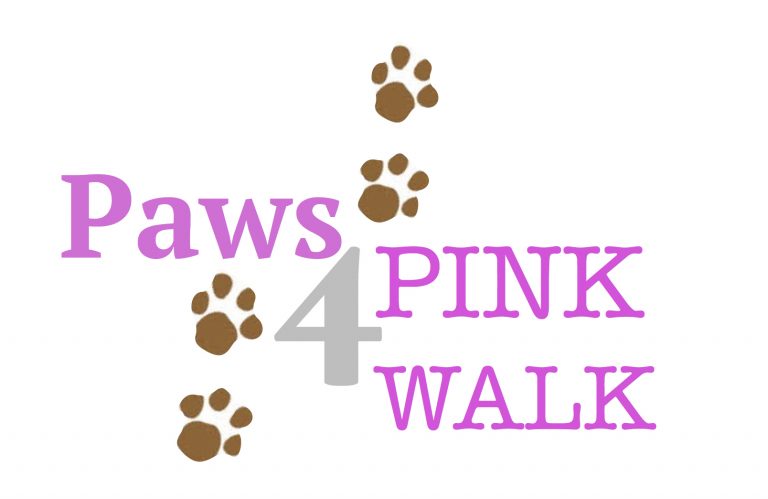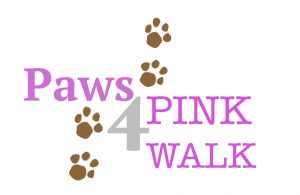 The 2nd   PAWS 4 PINK WALK October 26- 10:00 am to Noon. A fundraiser for Breast Cancer Foundation of the Ozarks (BCFO). Bring your four-legged friend and WALK or WAG your way to support this wonderful organization. Since 2000 BCFO has provided help and hope to families facing breast cancer throughout the Ozarks. 100% of the proceeds go to BCFO.
DRESS those PUPPIES up in Pink or in Halloween costumes and have fun strolling thru the park for a great cause. YES – You can dress up too 😉
Sponsors and Prizes by The Crystal Fish – Gifts of Distinction,  Allphin Veterinary Clinic – Branson West
CHECK -IN
The check-in and starting point for the PAWS 4 PINK WALK will be at The Crystal Fish – Gifts of Distinction (located on the north end of Branson Landing). This half mile walk will follow Roark Trail, a beautiful, flat scenic trail that runs along Lake Taneycomo, through North Beach Park and then wrapping back along Roark Creek all on a paved walking path. (10-15 minute walk approx.)  Enjoy a fun morning of fundraising for a great cause, photos, prizes, and FURiends!
REGISTRATION AND PAWS 4 PINK SHAG BAG
PAWticipants that turn in a donation will receive a  Shag Bag of Goodies, all donations accepted to walk and wag.
Call: 417-335-8236 more info at www.thecrystalfish.com/paws4pink.  Invite your FURiends .
TOP DOGS in the following categories will receive prizes!
FUNDRAISING for BCFO
1st  Place Awards
PAWS4PINK COSTUME AWARDS
1st, 2nd and 3rd  Place Awards
EVENT RULES
You do NOT have to have a dog to participate!
All dogs must be leashed at all times with fixed leads, no longer than 6 feet long.
One dog per participant.
Dogs must be at least 4-months old to participate, and all dogs must be fully vaccinated.
To avoid tangles on the run or walk, please wrap your leash/shorten the leash so that your dog is close to you – especially at the start and during the check in areas.
You must be in control of your dog at all times.
Dogs must have some form of identification on at all times.
NO NO – Dogs in heat are not allowed to participate.
BIG NO NO – Aggressive dogs. Dogs aggressive toward people or other dogs are not permitted. And will be asked to leave.
Please – you must pick-up after your dog. There will be pet waste bags and trash cans available throughout the venue.  In addition, there will be trash containers along the route and at the aid stations.
No skateboards, bicycles or in-line skates are permitted.
Strollers are permitted.
All onsite participants must sign a waiver and submit it when registering for the event at registration the day of the event.
All people in attendance must be registered for liability reasons.
ALL rules of NORTH BEACH PARK apply.